Hello everyone!
We made it through Monday…yay! Hopefully your Monday didn't feel too "Monday" and it went smoothly! I just wanted to write down some random thoughts this Tuesday.
One
The Hamilton soundtrack is SO good. I know I posted about it yesterday, but y'all, you really need to listen to it! If you want to listen to it while you read this post, I linked the Spotify album below! Enjoy!
Two
I have completed 5 5K's, 3 10K's, and 3 and a "half" half marathons so far. The last one I completed was The Color Run in Dallas which was so fun! Now we are trying to decide between two at the end of April! One is an Inaugural 5K and one is a margarita run. Which one would you go with?! It's such a tough decision!
When I was training for the Princess half marathon weekend, I was running 3-4 times a week and I'm trying to get back to that now. I need to incorporate more strength training so I can get stronger as an individual and as a runner!
Three
I made a goal for April to try new recipes. What are some of your favorite recipes on Pinterest? I've added some new ones, I just need to go through and find some to try! Technically the Blackened Salmon I made on Friday was a new recipe since I found the spice blend on Pinterest. It was a great recipe that I'd definitely make again! We also got a pot roast on sale at the grocery store so I'm excited to cook that up in the crockpot one day this week using this recipe! I'll post pictures so you can see how it turns out!
Four
The weather in Texas has been so nice lately! I don't know how the weather has been near you, but here the sun has been out and it's been great! Definitely the type of weather that makes you want to be outside. When I was working on my blog posts I was daydreaming about a patio and chairs for our blank patio. It's officially pool season where we are and I plan to take more advantage than I did last summer. I'd love to have something like this, but we are still looking! Its a tough decision to make.
Five
Country music and warm weather go so well together. I love the warm, sunny days where you can roll your window down and blast your favorite playlist. Something about country music, warm weather and the sunshine makes me happy. One year, I will go to the CMA Fest in Nashville but it has yet to happen! Are you going to any music festivals in your area or any shows? I'd love to hear about them!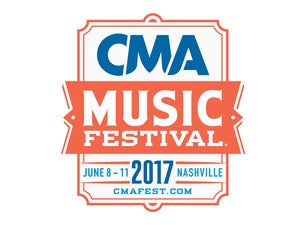 The last concert we went to was Luke Bryan in Chicago at Wrigley Field which was awesome! If you like country music and get the chance to see Luke Bryan in concert you need to go! I'm off to go enjoy the rest of the evening and get ready for tomorrow. I hope you all have had a great Tuesday!
Questions for you:
What's the last concert you attended?
Any great Pinterest recipes that you recommend?
What's your favorite thing to do when the weather gets warm again?